AMSI – PROPOSAL MANAGEMENT SYSTEM
.

Digital Transformation | UI/UX Design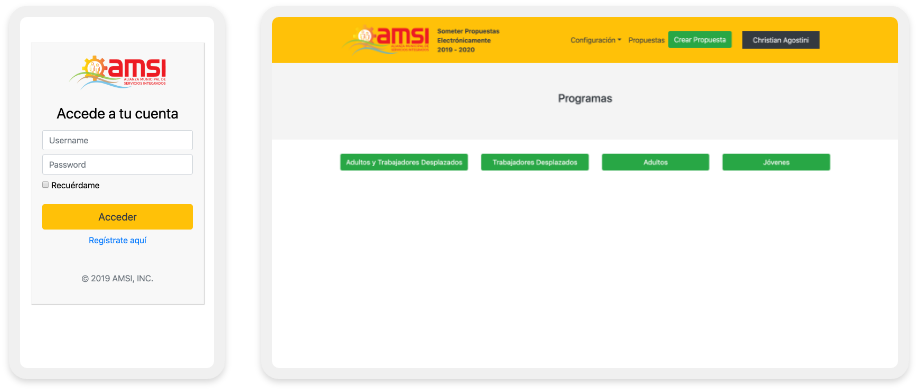 CLIENT
For 10+ years, this company has been managing and assigning proposals manually. Looking to find a company to help transform their process into a digital one they found us.
Because of some internal funding issues, they needed the project done in a month to start receiving the proposals. Making the entire application was going to be impossible, so we decided to start with the first components that were going to be used on the user side for submitting proposals and then continue adding the other features.
DECIPHERING THEIR PROCESS
This is an ugly picture, but it represents the first step of the development of the Web App. They gave all the variations of the manual process they did to understand what needed to be done in the new app.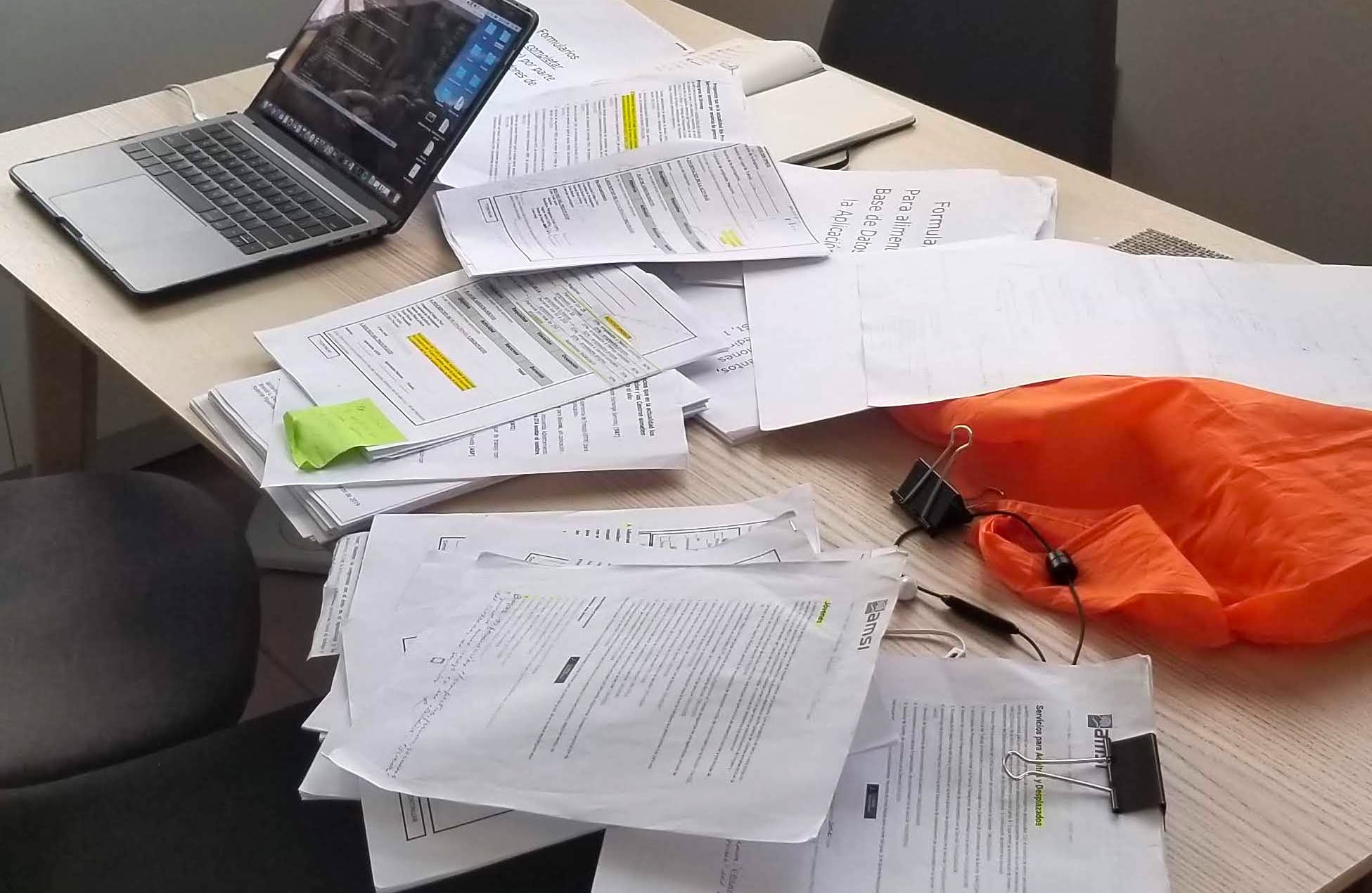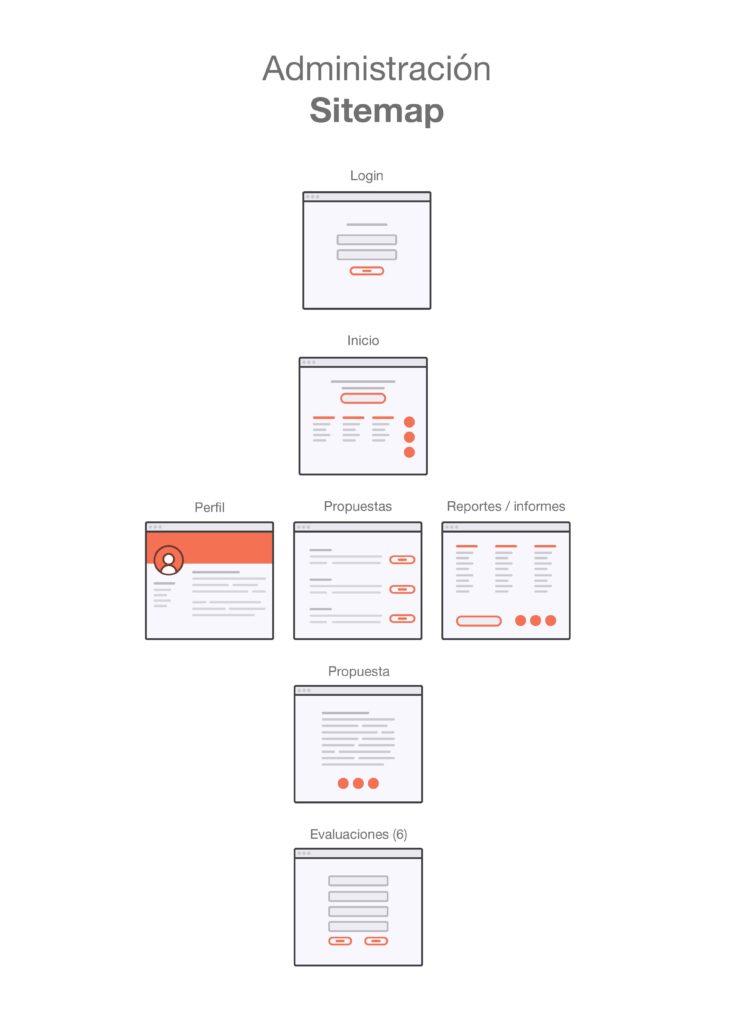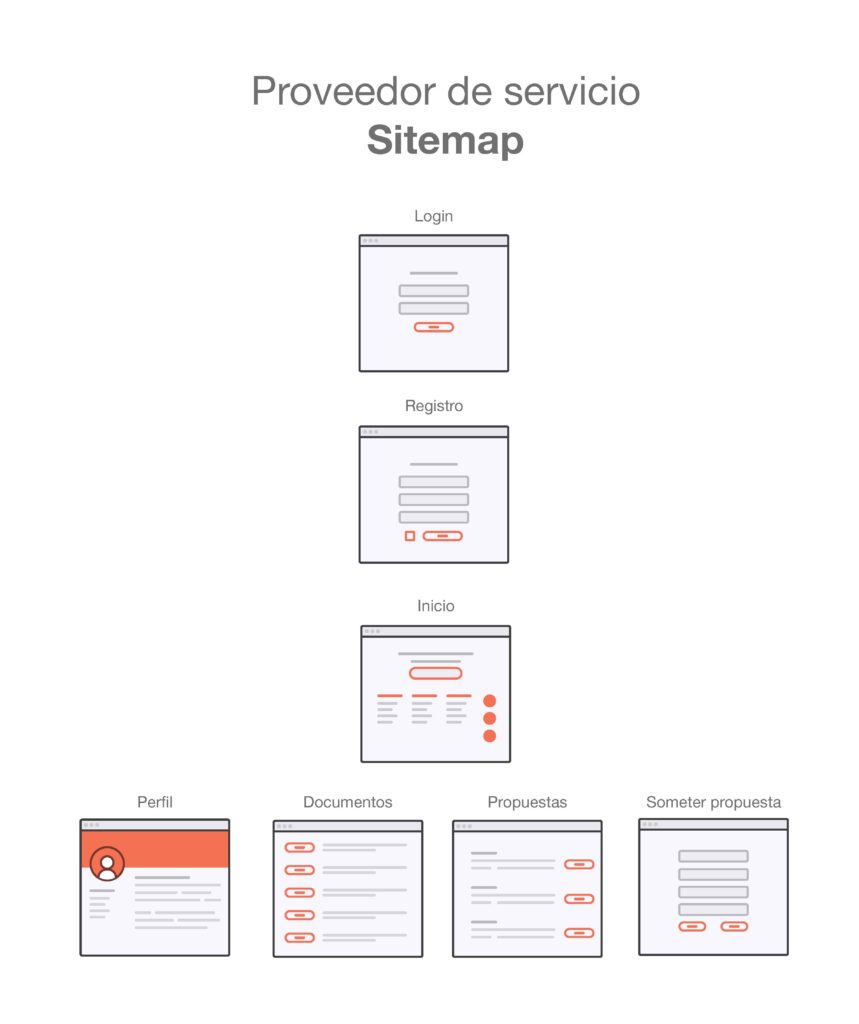 APP USERS AND DEFINING A SITEMAP
This application had to be designed for two main user roles: the user and admins. Inside of admins, we had six sub-roles for different types of stages of evaluators for the proposals. Each has access to the same main layout and design but with other options depending on their role. The user interphase had to be created simple enough, so if needed, we could add user roles to the platform.
USER FLOW
For this project, we had the typical user flows for the different user types, but we also had a user flow explicitly created for the actions that resulted in the user receiving notification via email.had to be created simple enough, so if needed, we could add user roles to the platform.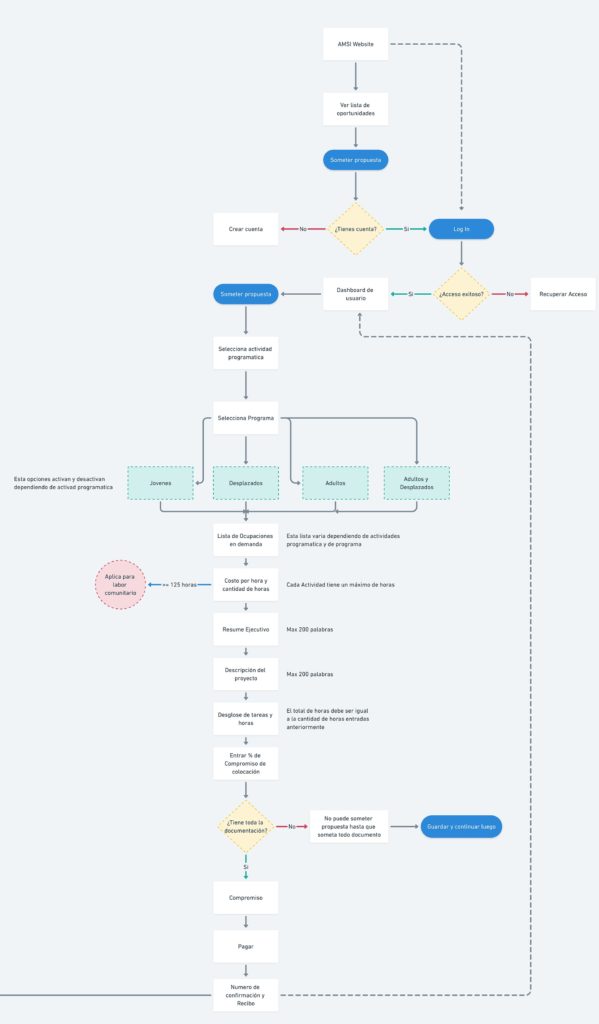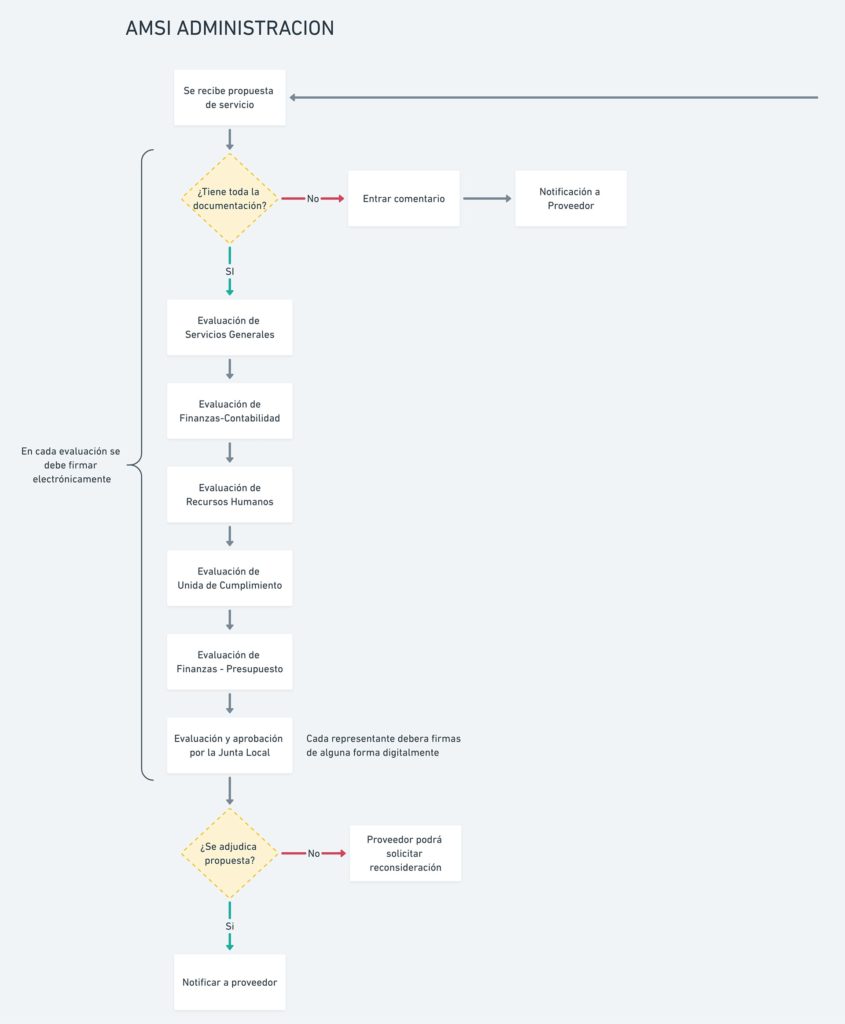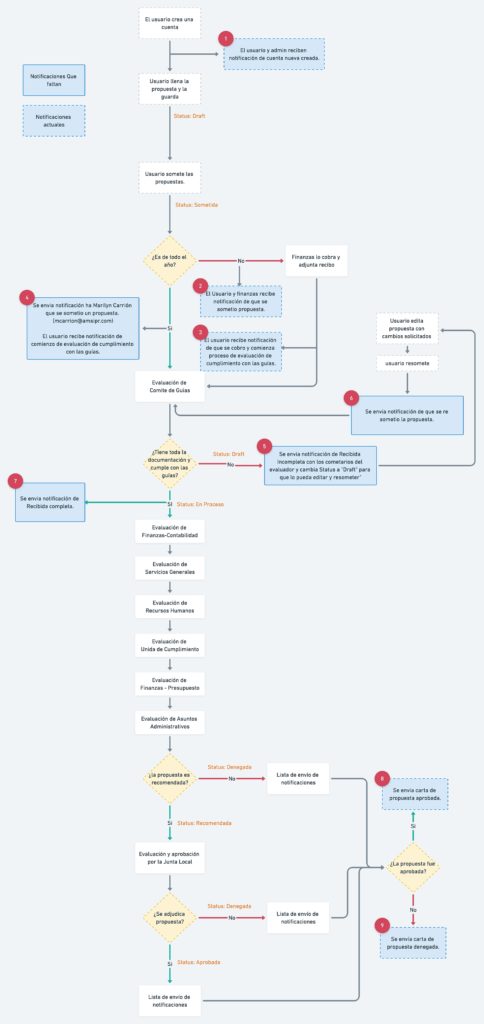 THE DESIGN PROCESS WAS ROUGH
Because of the time constraints, we had to start developing fast without many pre-design opportunities. A user flow was created so the development team could get started developing the application, and the design had to be done simultaneously.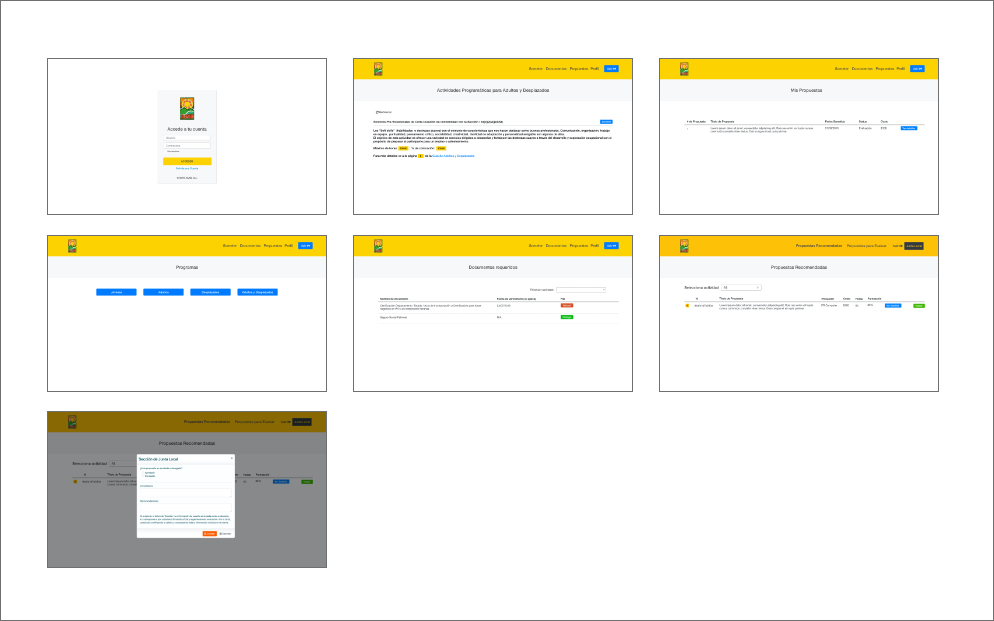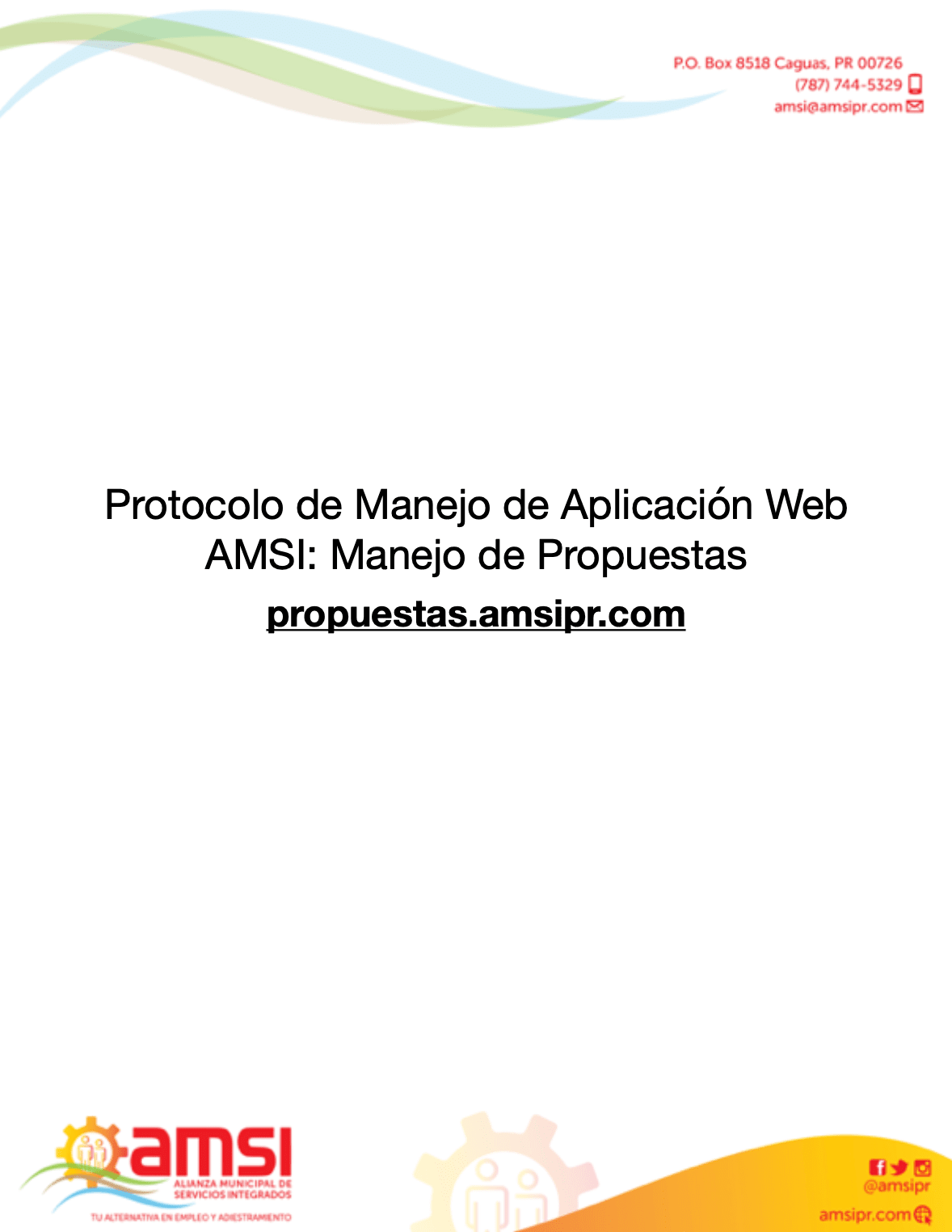 CREATING A USER MANUAL
This application has many types of user roles that have specific features. To facilitate the training of current and future employees we created a very detailed manual that includes all the details of their process by role.