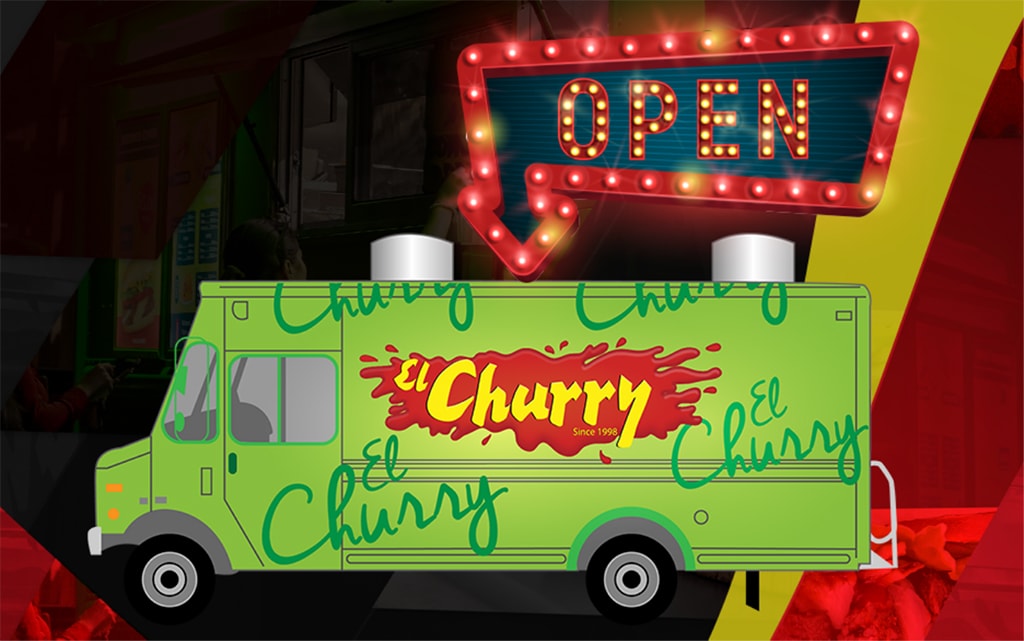 CLIENT
"El Churry" is one of top midnight snacking locations in Puerto Rico with 9 foodtrucks and 2 restaurants. Recently, they expanded to the US opening their first foodtruck in Orlando, Florida. Their signature dish is the meat and chicken sandwiches known as the "Churry Mixto".
CHALLENGE
"El Churry" wanted to generate awareness of their Late Night Munchies and build brand affinity among the millennials demographic.

SOLUTION
We created a campaign to engage fans to share their picture in "El Churry" Facebook Page, and created a hashtag to go with it.

#DELJANGUEOALMONCHEO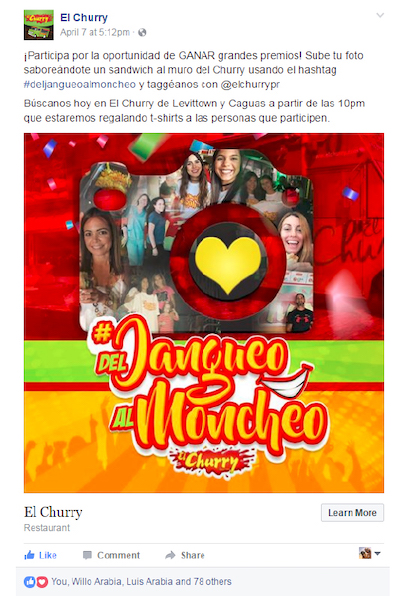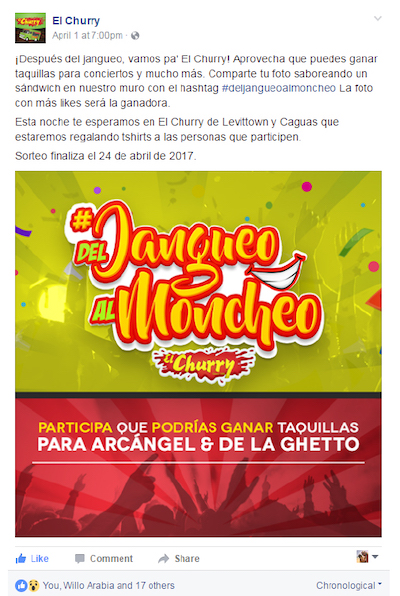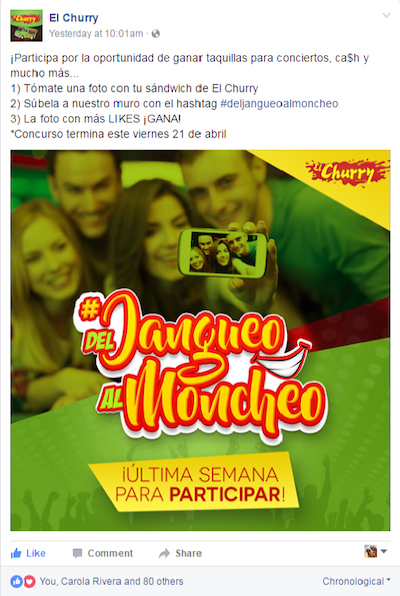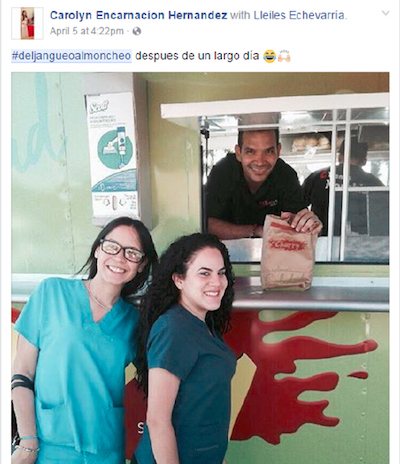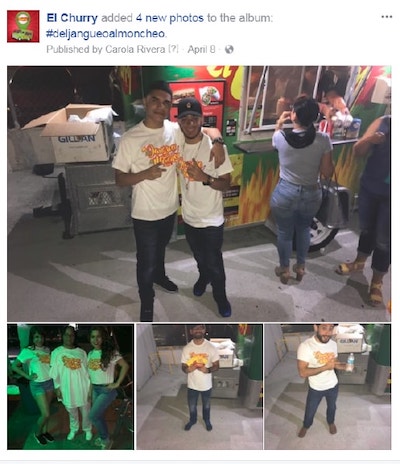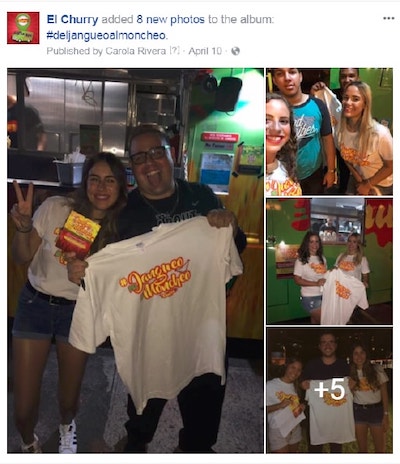 ENGAGEMENT
To motivate consumers to share their selfies at Churry's fan page, we developed an Activation Tour where promoters rewarded clients with #deljangueoalmoncheo t-shirt with their participation and purchase.
RESULTS
The campaign increased "El Churry" fans 5X times more than previous year and obtained 2K new fans for the VIP Club.