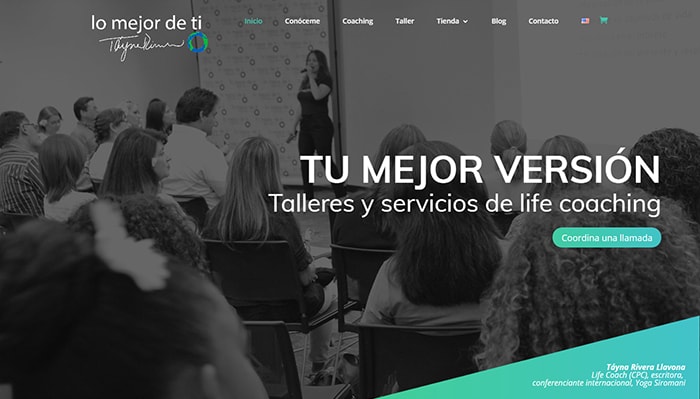 Client
This website was created for Táyna Rivera a life coach and motivational speaker who gives a workshop named "Lo Mejor de Tí. This workshop is designed for participants to auto-analyze and obtain the necessary techniques to help them create the best version of their thinking, decision-making, and action process.
Challenge
Táyna Rivera needed a web presence to showcase her workshop and life coach services. The website also needed to include a store section to sell books written by her and other branded products.
Solution
We created a beautifully design website focus on promoting her services with a subtle push to the store to make sales. We focus the design on soft colors to create a calming filling while visiting the website.